Vietnam 360°: from Hanoi to Ho Chi Minh City
Reserve your tour by paying a deposit of
£ 200
Vietnam 360°: from Hanoi to Ho Chi Minh City
Next departure
Sun 11 Dec
Frequently asked questions
Monuments and history
60%
The trip in a nutshell
If you want to discover South-East Asia, Vietnam should be the country to start with: nature is at its best, cities are crowded and hectic just like you imagine any city in Asia should be and people are smiling and welcoming. We start our group trip in Vietnam from the capital, Hanoi, and then we explore the north, with the rice fields of Pu Luong, the pagodas in Ninh Binh and the magical Halong Bay. We continue our journey going south, first reaching Hue and Hoi An by train (the local one!), then arriving in Ho Chi Minh City and the Mekong Delta. A journey from north to south, discovering one of the most fascinating countries, culturally and historically, of whole Asia. Ready to enjoy every single moment of this incredible adventure?

Tour mood
During this trip, there are many transfers and different accommodations. For these reasons, a backpack is mandatory - let's say it's better if you leave your big luggage at home! Keep in mind: this is an adventurous trip and we'll be in contact with nature.
Physical effort
This trip is not particularly hard and it includes some light hiking. All others sports and activities are optional.
Is Vietnam open for travel?
Yes, you can visit Vietnam and currently COVID vaccination is not mandatory. For comprehensive requirements check the UK GOV website! Airline COVID requirements can differ to country requirements, so please read them carefully before booking your flights! Ensure you have at least 6 months validity left on your passport at the date of entry to the country
Vietnam

13 days

Next departure 11 Dec
The availability of the 'pay a deposit to secure your spot' option changes from tour to tour, and is dependent on the number of days remaining before the tour's departure.
What's included
12 nights in shared bedrooms or alternative solution (i.e. night train)

All breakfasts

Welcome dinner

Private minivan with driver from day 2 to day 7

"Must see": cruise tour with overnight accommodation in Halong Bay, considered one of the most beautiful natural landscapes in Vietnam

Full board on day 6

Night train with bunk accommodation (day 7)

Domestic flight from Hoi An to Ho Chi Minh City (day 11)

A boat tour to discover the legendary Mekong Delta

Farewell dinner

Travel Coordinator services
Everything included in the tour fee outlined here
Read more
---
Frequently asked questions
Mai Chau Valley: rice fields and emerald forests
Trekking in the Pu Luong Nature Reserve
Exploring Ninh Binh: from Hoa Lu to Bai Dinh pagoda
Halong Bay: discovering one of the 7 wonders of the natural world
Hue: the old royal capital of Vietnam and Purple Forbidden City
Food, lanterns and beaches
Ho Chi Minh City: walking tour of Saigon
Mekong Delta and our last night in Ho Chi Minh City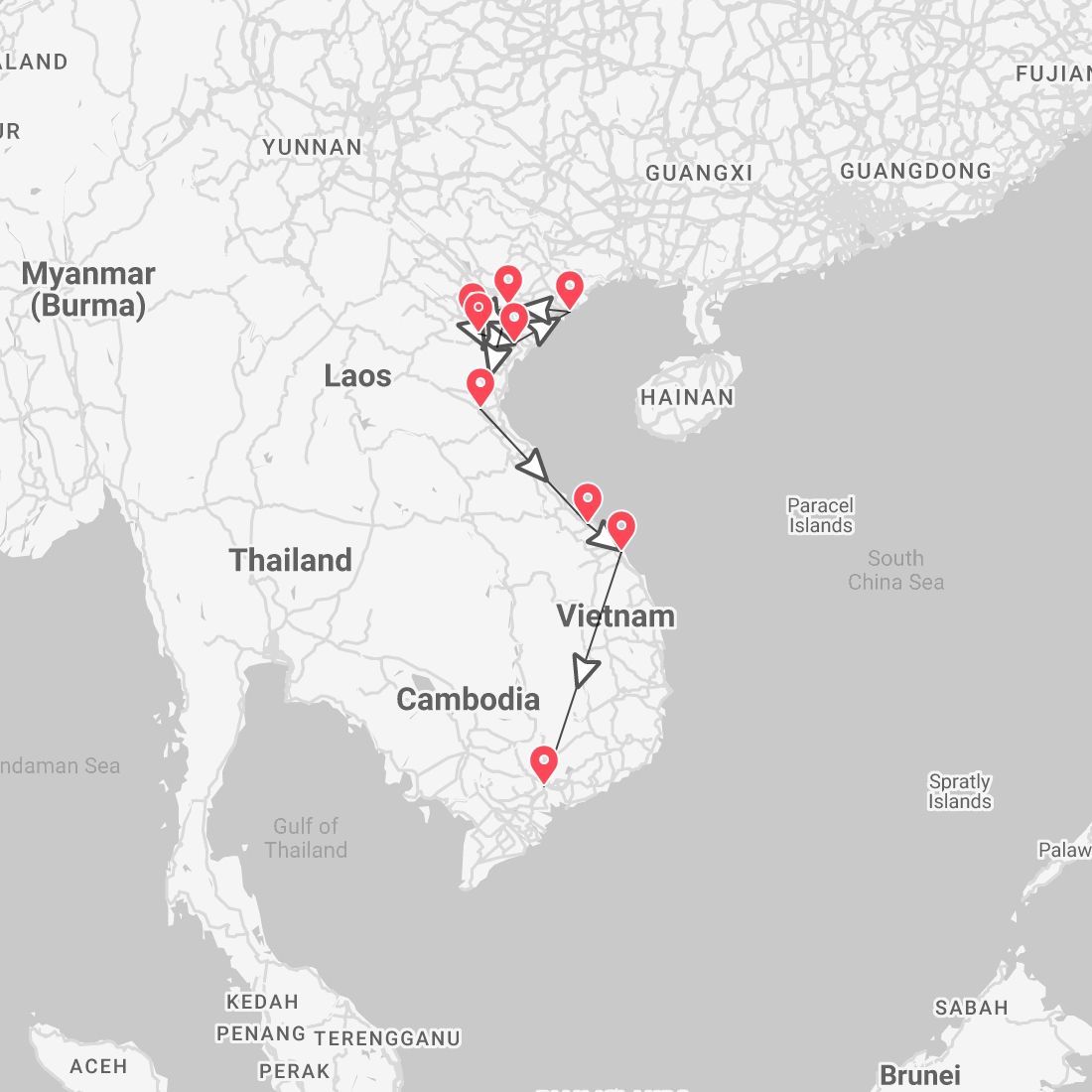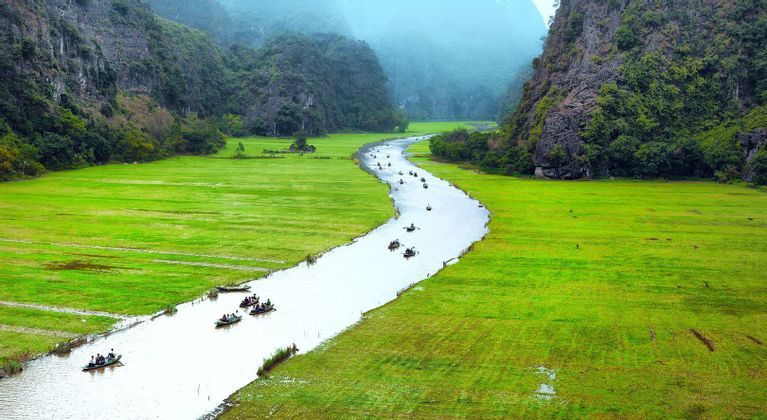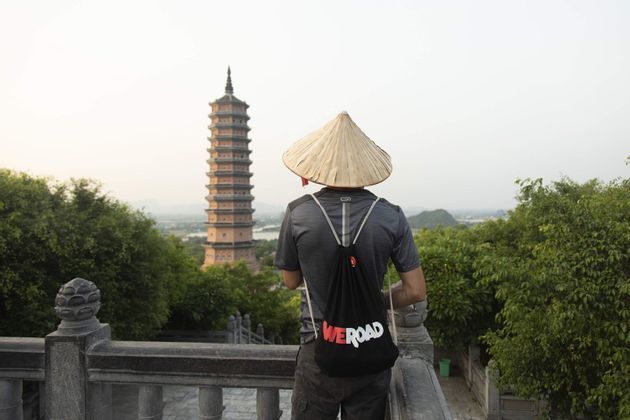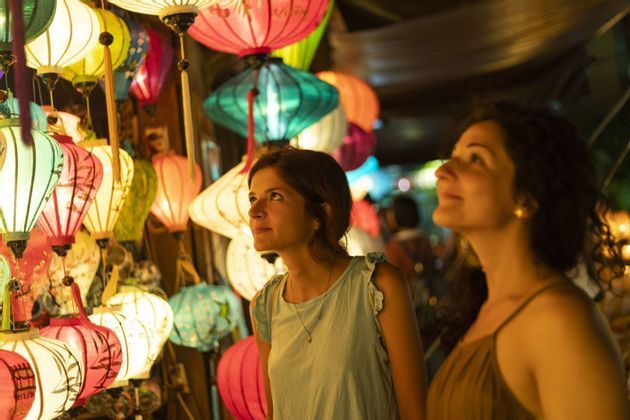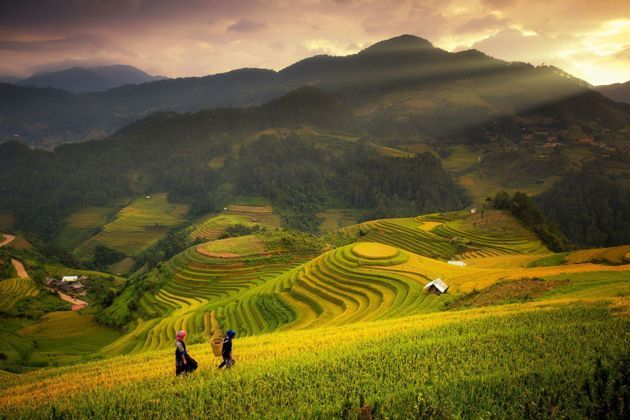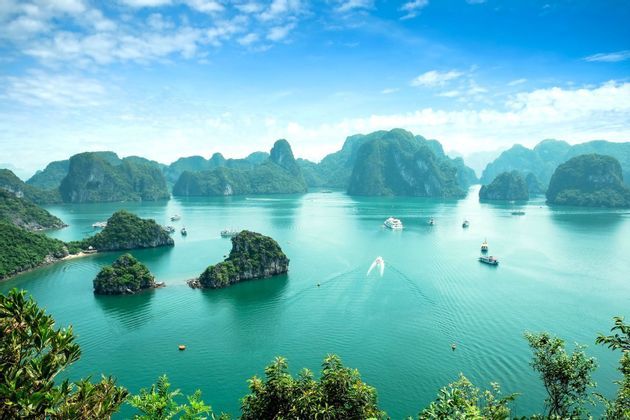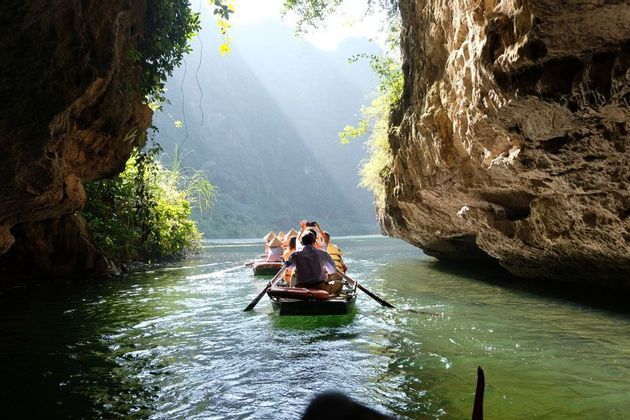 The travel coordinators
Our travel coordinators are chosen because they are people like you. Not only are they the best travel buddy you could hope for, but they're trained professionals guaranteed to show you a travel experience like never before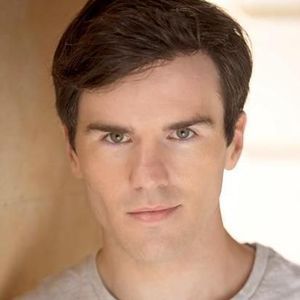 Info to know
Staff

You'll travel with a WeRoad Coordinator, which is more or less the best travel buddy one can wish for.


Visas and Vaccinations

Before booking, please make sure to check what documents, visas and vaccinations are required to enter the country. If you have any questions, please contact us.


Arrival and Departure Times

We always advise trying to get to the meet-up point for the first day of your tour by 5pm so you can make sure you arrive in time for the Welcome Dinner. On the last day of the tour you are free to leave whenever you want!
Available dates
Sun 11 December
Fri 23 December
Travel coordinator
Shegun Alebiosu