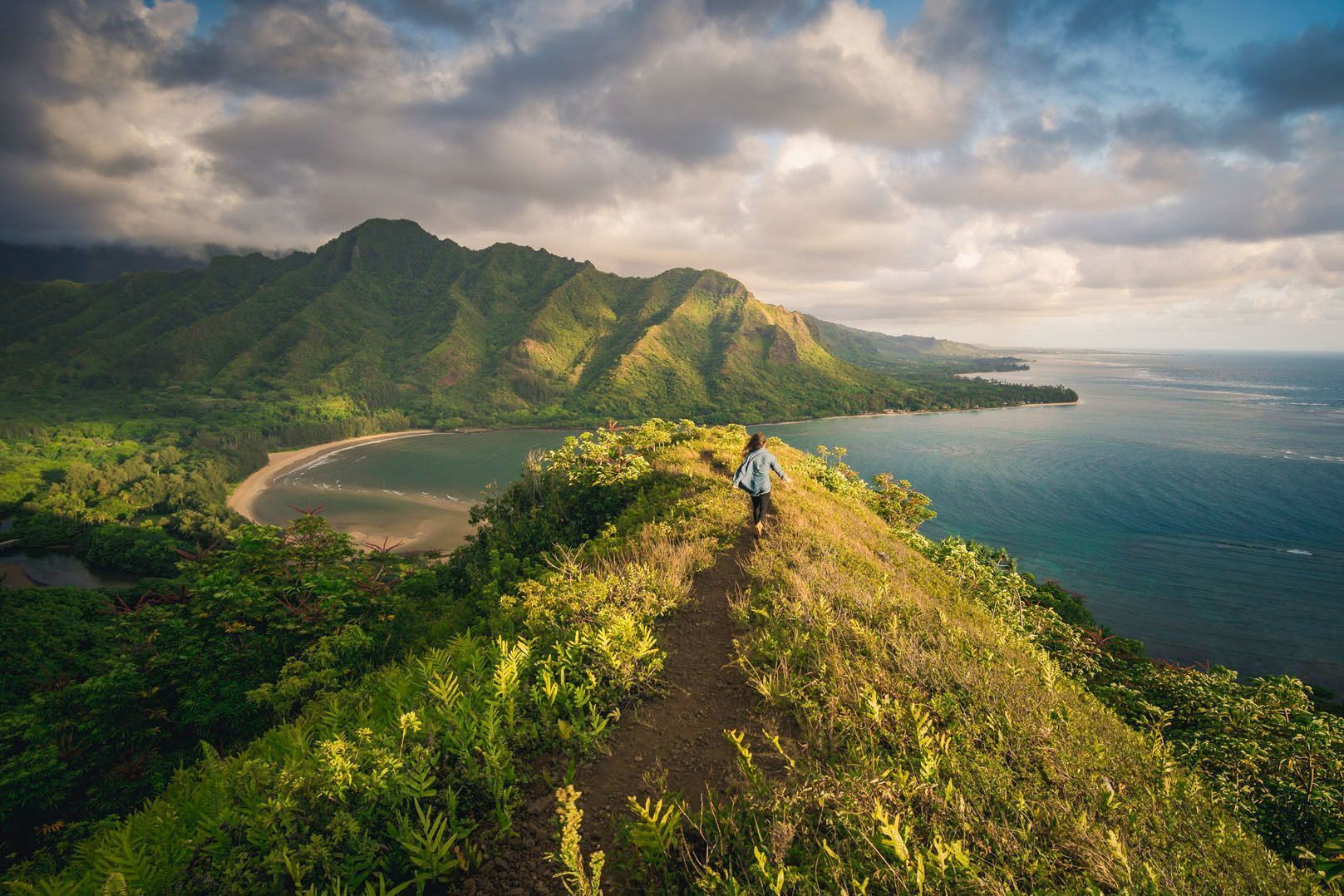 Hawaii: from Oahu to Maui
Reserve your tour by paying a deposit of
£ 200
Hawaii: from Oahu to Maui
Next departure
Fri 02 Sep
Frequently asked questions
Monuments and history
10%
The trip in a nutshell
Self-driven tour

This is a self-driven tour. We love a road trip us, and not just for the throwback playlists, but because it gives you the freedom to truly explore a destination. If you feel willing and comfortable to drive, let us know when booking. I'm sure that as a thanks, your non-driving travel buddies will keep you well-fed with snacks!
Hawaii boasts sandy beaches, crystal clear waters, pretty flowers, adventure and unspoilt nature. Exploring all of this is exactly what this tour is all about! You have ten days to explore two amazing islands, starting the tour from Honolulu, Oahu. Here, you'll learn about the history of Pearl Harbour, as well as visit the iconic Waikiki Beach. Your next stop is Maui! You'll experience nature like never before, swimming with turtles and visiting the beautiful Garden of Eden. You can't buy happiness, but you can come to Hawaii with us and that's pretty much the same thing!
Travel mood
This is a self-driven tour so if you're up for driving, you will be a hero amongst your travel buddies and help share the load. When packing, remember that "less is more" as we recommend using compact luggage to facilitate hotel changes and optimise space in the rental cars. The tour is recommended for people aged 21 and over so you can have full access to bars, clubs and sunset beers!
Travel difficulty
The tour itself won't involve any strenuous physical activity and we'll be able to set the pace for our days, surrounded by such beautiful landscapes. There is a lot to see and explore on these islands so get ready to dive right in and discover the history, nature and beauty this country has to offer.
Is Hawaii open for travel?
Yes, you can visit Hawaii and currently COVID vaccination is not mandatory! For comprehensive requirements check the UK GOV website!
Hawaii

10 days

Next departure 02 Sep
The availability of the 'pay a deposit to secure your spot' option changes from tour to tour, and is dependent on the number of days remaining before the tour's departure.
What's included
Accommodation in shared bedrooms

Domestic flight from Honolulu to Maui on day 6

Car rental from day 2 to day 9

Travel Coordinator services
Everything included in the tour fee outlined here
Read more
---
Frequently asked questions
Five days on the island of Oahu
The travel coordinators
Our travel coordinators are chosen because they are people like you. Not only are they the best travel buddy you could hope for, but they're trained professionals guaranteed to show you a travel experience like never before
Info to know
Staff

You'll travel with a WeRoad Coordinator, which is more or less the best travel buddy you could wish for.

Visas and Vaccinations

Before booking, please ensure you check what documents, visas, and vaccinations are required to enter the country you are visiting. If you have any questions, please contact us.

Arrival and Departure Times

We always advise trying to get to the meet-up point for the first day of your tour by 5pm so you can make sure you arrive in time for the Welcome Dinner. On the last day of the tour you are free to leave whenever you want!