Itinerary - Belgium Express
Welcome to Belgium
100 %
Let's meet in Brussels
Return flights to/from the UK are not included in the package, so you can decide when and how you get here... you've got maximum freedom of choice!
Check in at the hotel in Brussels and then it is time for our welcome meeting. We have arrived in the "Capital of Europe" and we will soon understand why: this European city hosts all the main institutions of the Union, from the European Parliament to the Court of Justice! Let's break the ice with a good, first dinner based on some local specialties such as their signature dish: mussels and fries accompanied by a world-famous Belgian beer!
Meals and drinks to be paid for by the individual participants
Ghent
50 %
50 %
By train to Ghent
Hello Brussels! We wake up early this morning and leave for our next stop: young and lively Ghent.
The historic and medieval centre of Ghent is a small jewel but it would be a real shame to limit ourselves to that! The city boasts stunning design: many modern buildings and bars with fashionable interior design. You will visit the most iconic places in Ghent as well as trendy areas such as the colourful graffiti street, Werregarenstraatje. If you feel low post a day of wandering, Flanders is famous for its chocolates!
Public transport part of the Money Pot. Other meals, excursions and entrance fees to be paid by the individual participants.
Bruges
50 %
50 %
Discovering Bruges
Another day, another train; today's destination is romantic Bruges! In Bruges it is as if time stopped in the Middle Ages, and spending a few hours in this delightful Flemish city is a must. The medieval historic centre was declared a UNESCO World Heritage Site! We will take a walking tour in the company of a local guide and of course taste one of the typical local products: beer! Here, in fact, beer is really a serious matter: in Bruges there is a real 3 km long underground beer pipeline that crosses the city and transports 1,500 litres of beer every hour from the De Halve Maan brewery to the bottling factory!
Return to Brussels
In the late afternoon or after dinner, we return to Brussels to be ready to enjoy the city tomorrow!
Guided excursion with tasting in Bruges included in the tour fee. Public transport included in the Money Pot. Tickets, excursions, meals and drinks to be paid by the individual participants.
Brussels
30 %
40 %
30 %
Between tradition and curiosity
Among the many things to see in Brussels, we cannot fail to mention the true rock star: The Manneken Pis, the statue depicting a child peeing. The story is that the boy peed on the fuse of a bomb, thus saving Brussels. What is certain is that the child has become so popular that the city of Brussels has decided to give him a change of outfit every day! As if that weren't enough, wandering around the city we can also find the "girl who pees" and "the dog who pees".
Farewell dinner
Are we ready for our last dinner together? The farewell dinner awaits, a chance to raise a glass to a wonderful country and our new friends.
Farewell dinner included in the tour fee. Public transport included in the Money Pot. Tickets and entrance fees, other meals and drinks to be paid by the individual participants.
See you next time!
We say goodbye to Belgium: five days passed in a heartbeat but we loved it! See you on the next WeRoad!
End of WeRoad services. NB The tour program may undergo variations, compared to what has been published, for unforeseeable reasons and external to WeRoad's will (weather conditions, holidays, strikes, etc.).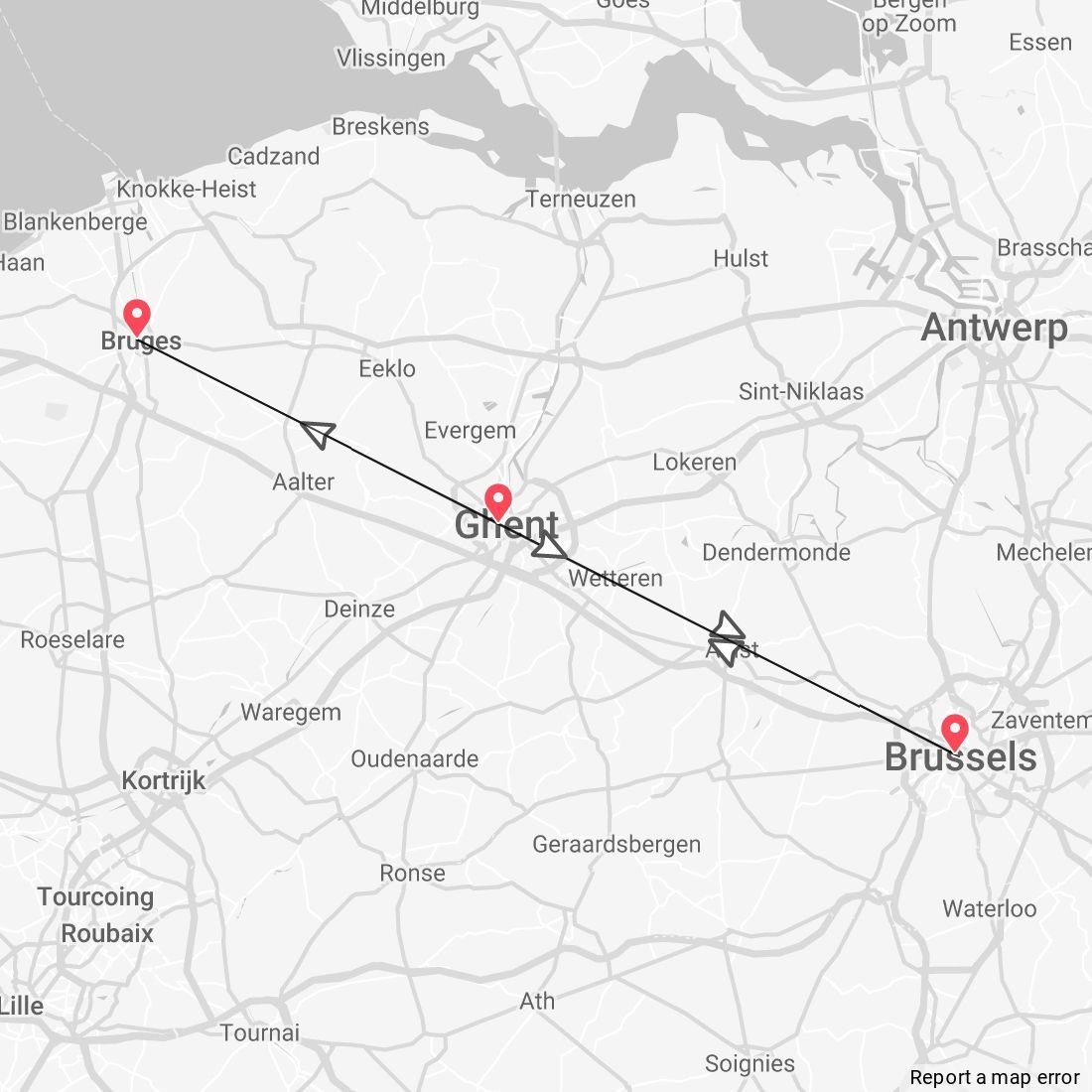 Show maps