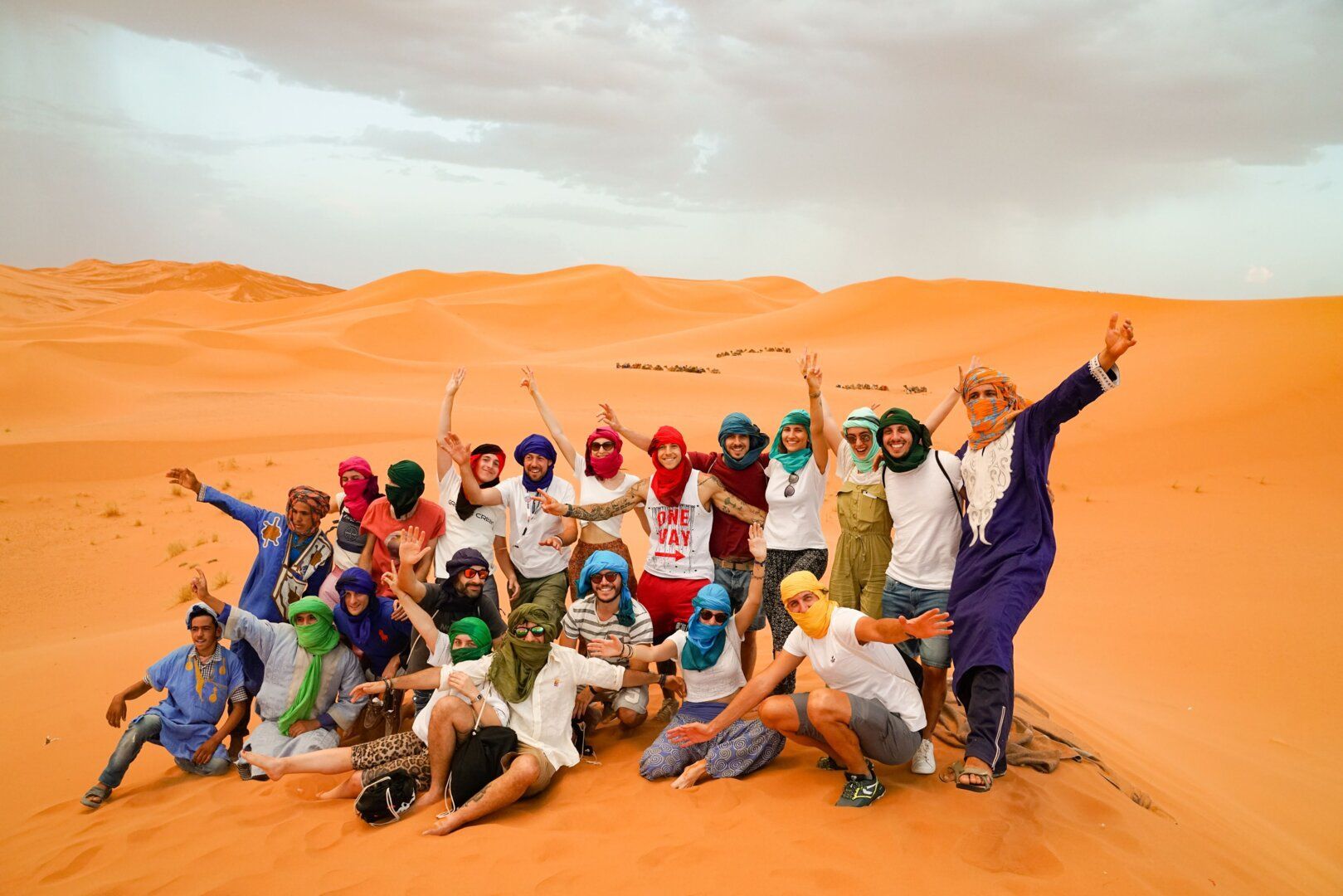 Morocco Express: Marrakech, Essaouira and the Desert
Reserve your tour by paying a deposit of
£ 200
Morocco Express: Marrakech, Essaouira and the Desert
Next departure
Wed 30 Nov
Frequently asked questions
Monuments and history
40%
The trip in a nutshell
With a rich cultural heritage, amazingly varied landscapes and famously warm hospitality it is easy to see why Morocco has intrigued and enchanted travellers for hundreds of years. This Express tour distils the essence of this extraordinary country into just five days, giving you a real flavour of what Morocco has to offer in a short space of time. We will experience the vibrant buzz of Marrakech, with its ancient medina and colourful souks, before heading to the spectacular Agafay Desert for a night at a tented camp and a bedouin dinner under the stars. Next we will move to the Atlantic coast to soak up the chilled-out coastal vibes of Essaouira where the sunset is not to be missed. After all of that, you will soon see that five days is plenty of time for you to fall in love with magical Morocco.
Tour mood
This is an Express trip, so expect a fast pace and be sure to travel lightly with a rucksack as we'll be in a new accommodation every day. Morocco can be very hot in the day but colder at night so be prepared with suitable clothing.
Physical effort
This is not a physically demanding trip and no specific physical ability is required. Summer temperatures, particularly in Marrakesh, are generally high which can make things a little more challenging.
Is Morocco open for travel?
Yes. You can visit Morocco if you have had at least 2 COVID vaccine doses. For comprehensive requirements check the UK GOV website.
Morocco

5 days

Next departure 30 Nov
The availability of the 'pay a deposit to secure your spot' option changes from tour to tour, and is dependent on the number of days remaining before the tour's departure.
What's included
Minivan with driver from day 2 to day 4

"Local Experience": an unforgettable night in a typical tented camp in the desert with a Bedouin dinner

Walking tour with a guide in the Marrakesh Medina

Travel Coordinator services
Everything included in the tour fee outlined here
Read more
---
Frequently asked questions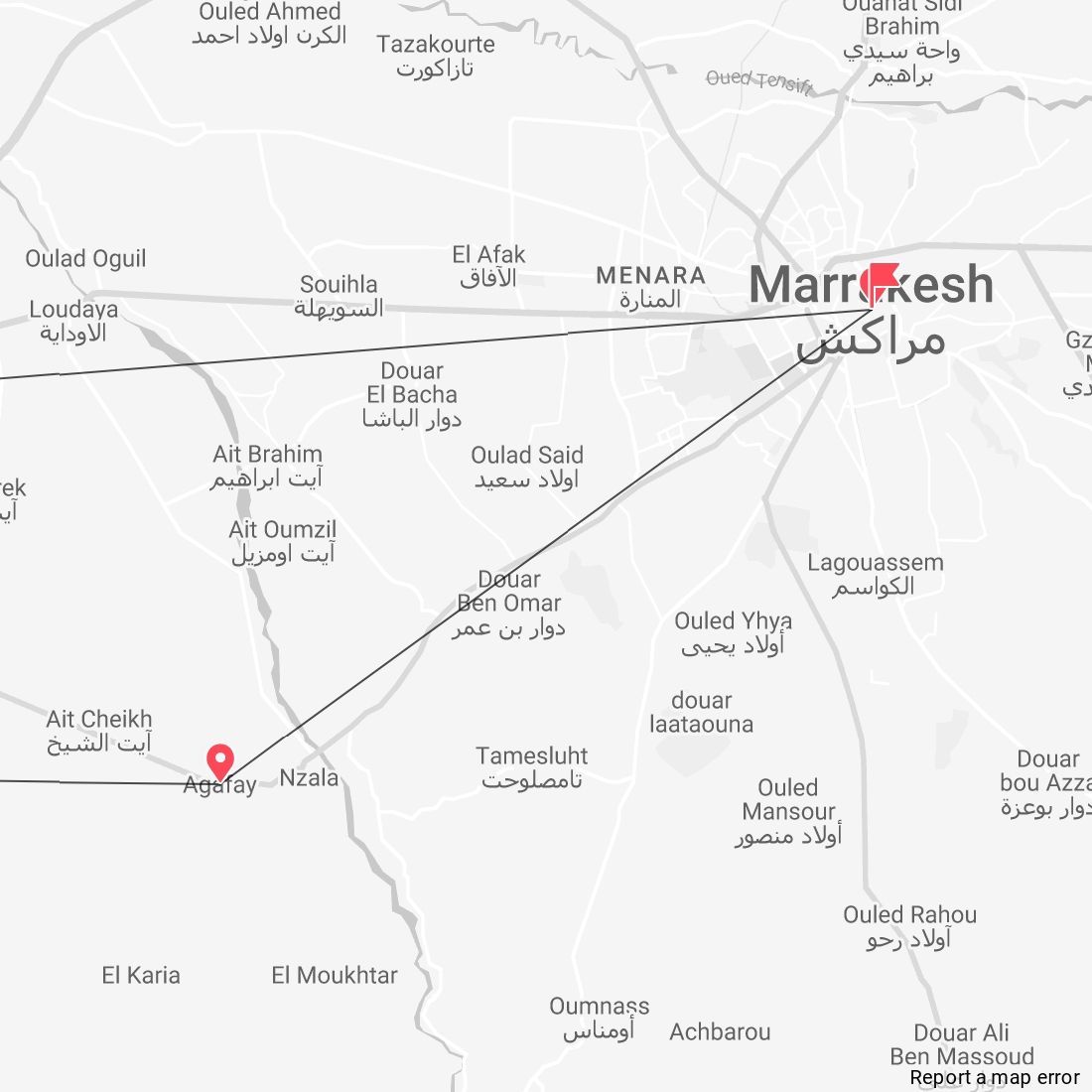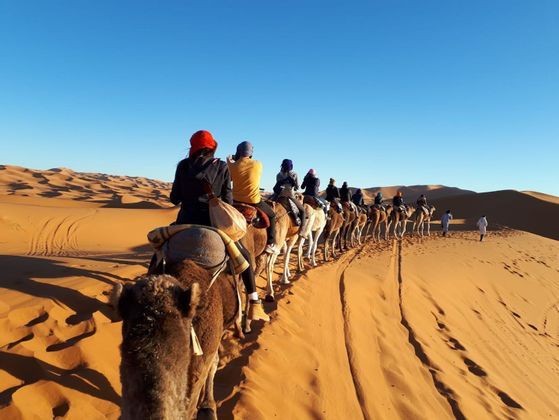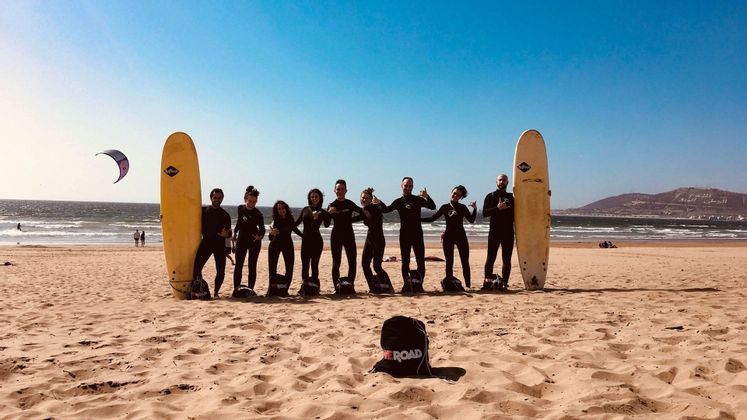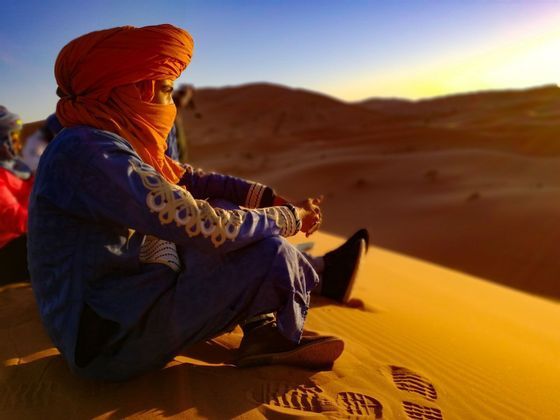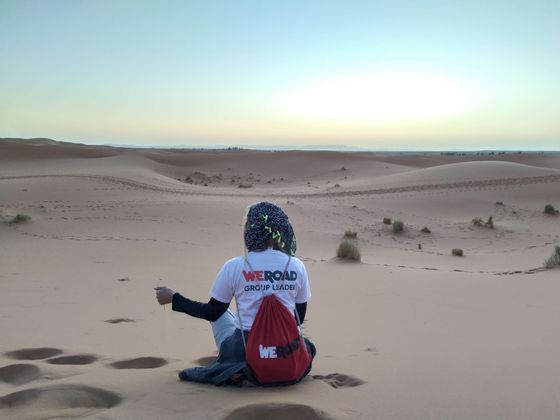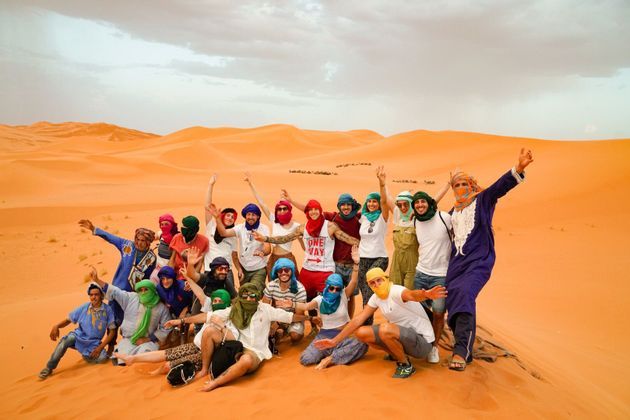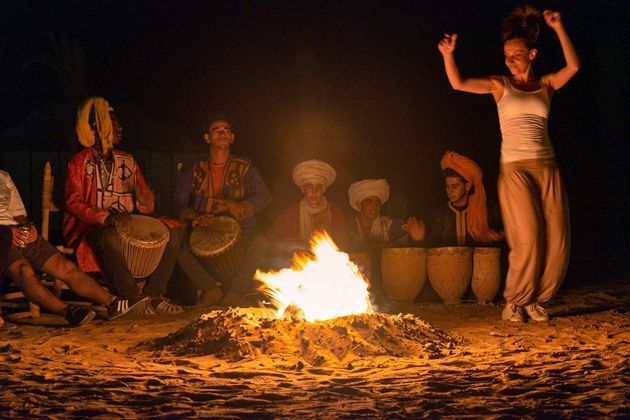 The travel coordinators
Our travel coordinators are chosen because they are people like you. Not only are they the best travel buddy you could hope for, but they're trained professionals guaranteed to show you a travel experience like never before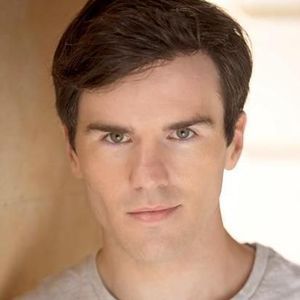 Pack the right stuff
The temperature can vary a lot in Morocco. It will likely be hot in Marrakesh and the desert, particularly during the summer, but it can get a little colder in the evenings, especially by the sea in Essaouira. So pack lightweight, breathable items and some layers to put on when you need them.
Info to know
Visas and Vaccinations

Before booking, please ensure you check what documents, visas, and vaccinations are required to enter the country you are visiting. If you have any questions, please contact us.

Arrival and Departure Times

We always advise trying to get to the meet-up point for the first day of your tour by 5pm so you can make sure you arrive in time for the Welcome Drink. On the last day of the tour you are free to leave whenever you want!
Available dates
Wed 30 November
Sun 04 December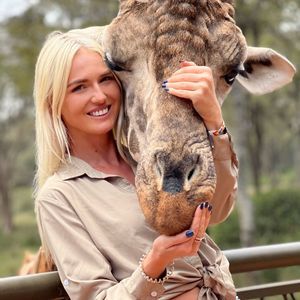 Travel coordinator
Aneta Vizinová
Thu 29 December
Mon 02 January
Travel coordinator
Pauline Marie Vergnet