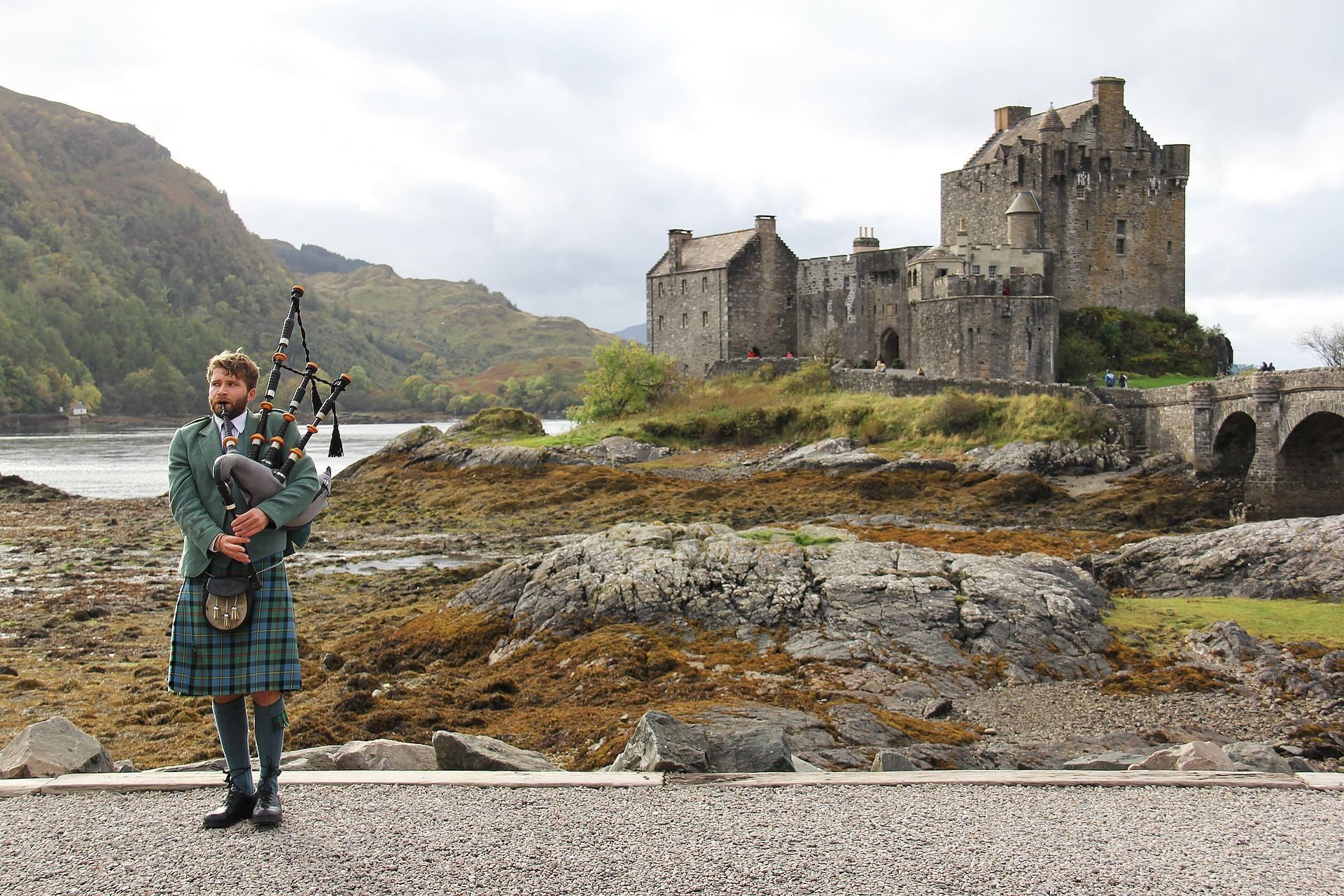 Scotland 360°: Edinburgh, the Highlands, and the Isle of Skye
Scotland 360°: Edinburgh, the Highlands, and the Isle of Skye
Frequently asked questions
There are currently no departure dates scheduled for this trip
Monuments and history
20%
The trip in a nutshell
Self-driven tour

This is a self-driven tour. We love a road trip us, and not just for the throwback playlists, but because it gives you the freedom to truly explore a destination. If you feel willing and comfortable to drive, let us know when booking. I'm sure that as a thanks, your non-driving travel buddies will keep you well-fed with snacks!
This tour is the perfect getaway for those who love nature and adventure, as well as dreamy landscapes and enchanted tales of times past. Scotland has it all: from the lush vegetation and clear lakes, to fairies and legendary monsters. During our tour we'll also learn more about the history of this country, its traditions and culture. This is a great opportunity to relax, surround yourself with nature and admire the wonderful scenery this place has to offer. Come along, you definitely won't be disappointed!
Tour mood
This is a self-driven tour so if you're up for driving, you will be a hero amongst your travel buddies and help share the load. When packing, remember that "less is more" as we recommend using compact luggage to facilitate hotel changes and optimise space in the rental cars. Bring comfortable clothes such as waterproof activewear if possible. To quote the comedian Billy Connolly, "In Scotland, there is no such thing as bad weather - only the wrong clothes."
Physical effort
This tour is aimed at discovering nature and admiring the wonderful landscapes Scotland has to offer. We will have plenty of time to visit our various stops at a relaxed pace.
Is Scotland open for travel?
Yes, you can visit Scotland from another country and currently COVID vaccination is not mandatory! For comprehensive requirements check the Scotland GOV website!
---
What's included
7 nights in shared bedrooms for the whole duration of the tour

Car rental from day 2 to day 6

Travel Coordinator services
Everything included in the tour fee outlined here
Read more
---
Frequently asked questions
Welcome to Scotland: the tour starts in Edinburgh!
Highlands' Adventure: from Pass of Glencoe to the Three Sisters
The Isle of Skye: Scotland's land of fairies
Glen Torridon Valley and the fishermen's villages
Loch Ness: is Nessie just a legend?
City tour by day, pub tour by night!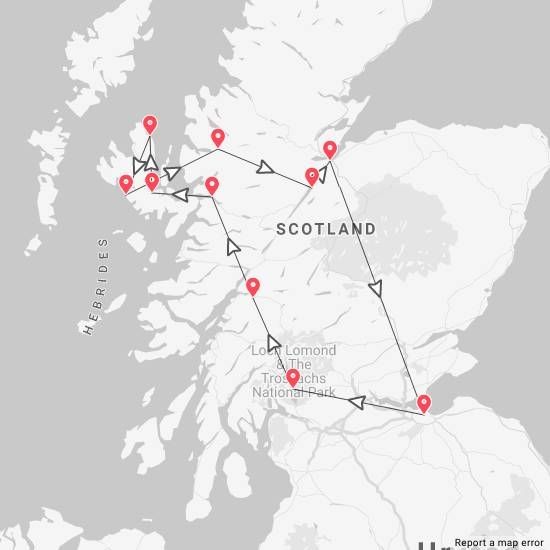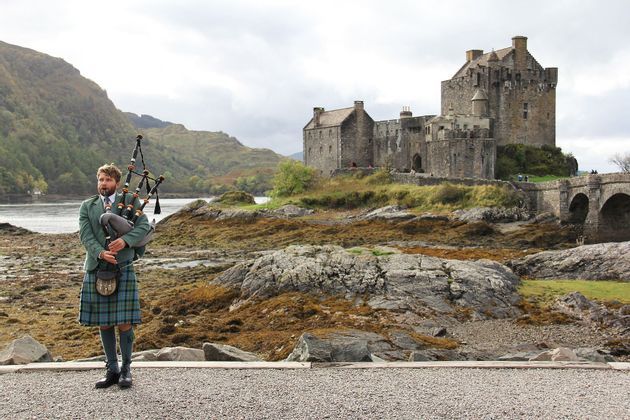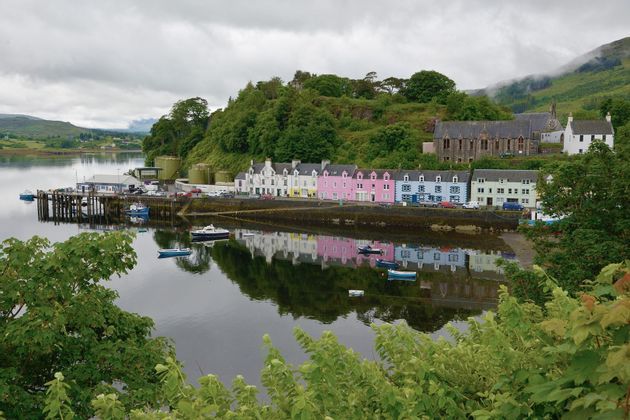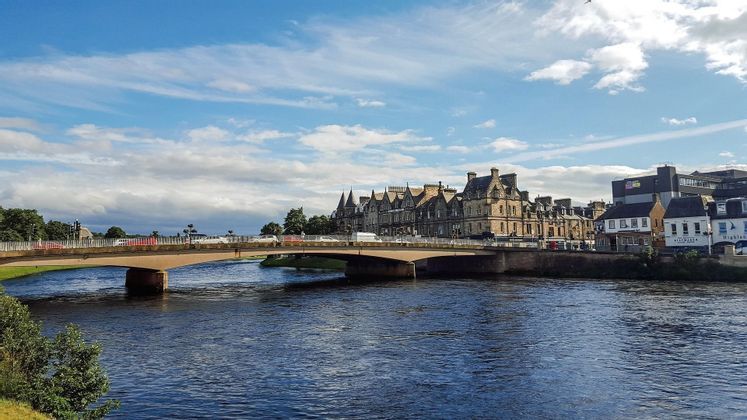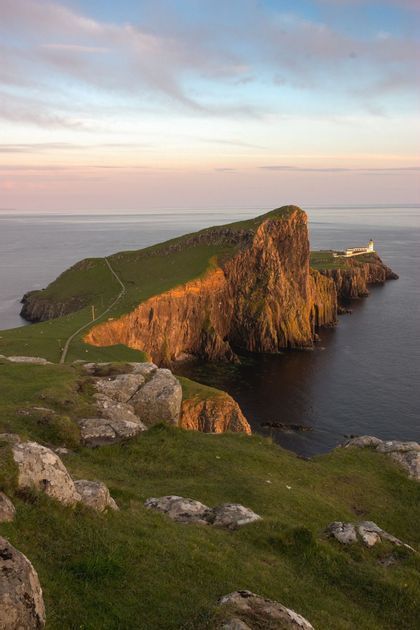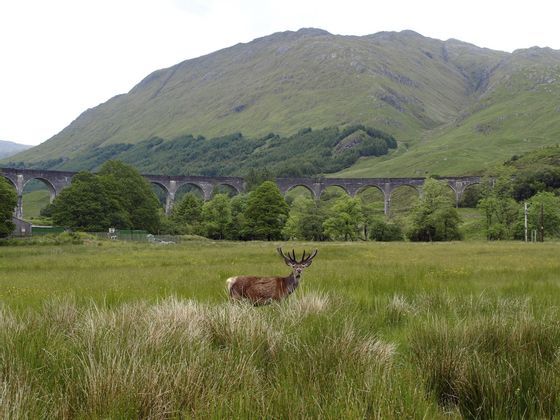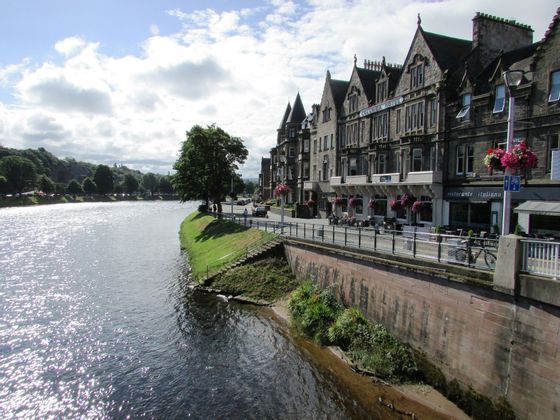 The travel coordinators
Our travel coordinators are chosen because they are people like you. Not only are they the best travel buddy you could hope for, but they're trained professionals guaranteed to show you a travel experience like never before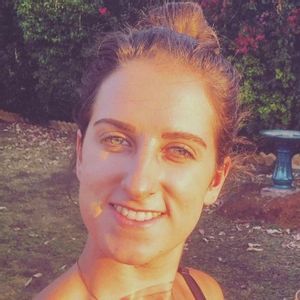 Info to know
Staff

You'll travel with a WeRoad Coordinator, which is more or less the best travel buddy you could wish for.

Visas and Vaccinations

Before booking, please ensure you check what documents, visas, and vaccinations are required to enter the country you are visiting. If you have any questions, please contact us.

Arrival and Departure Times

We always advise trying to get to the meet-up point for the first day of your tour by 5pm so you can make sure you arrive in time for the Welcome Dinner. On the last day of the tour you are free to leave whenever you want!