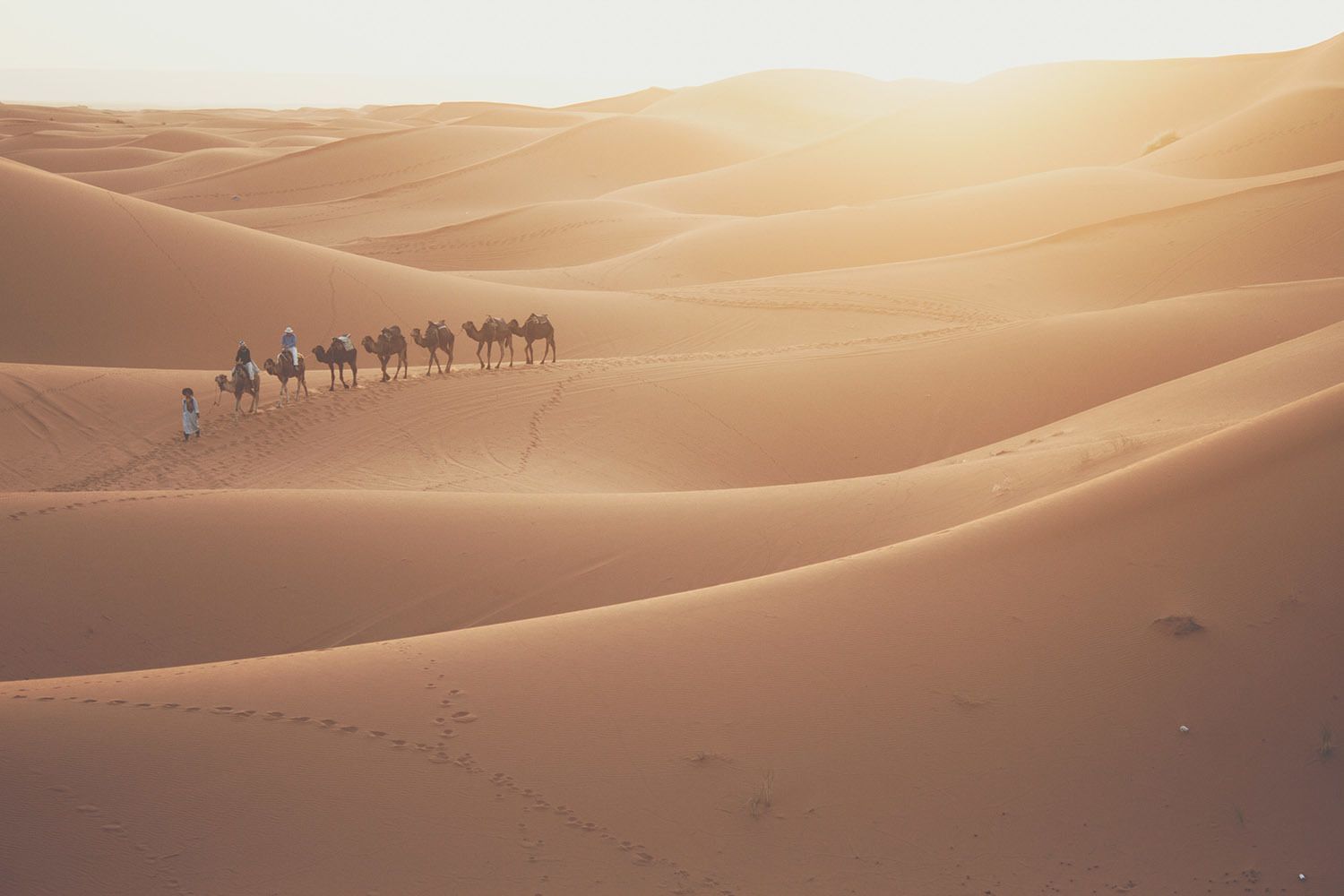 Morocco: city days to dreamy desert nights
Reserve your tour by paying a deposit of
£ 200
Morocco: city days to dreamy desert nights
Next departure
Sun 01 Jan
Frequently asked questions
Monuments and history
50%
The trip in a nutshell
Get ready to experience a tour of Morocco to discover the desert, the ancient Draa valley and the colorful Souk of Marrakech. This trip will leave you completely speechless: during our tour we will embark on a journey to uncover the local culture and landscapes, from the bustling cities to the magical desert. We will spend a night in a tent and ride on the back of a dromedary through the sandy dunes of the Sahara desert. Moroccan culture will enchant you with its history and its colours, as you walk through the busy city markets and admire the unmistakable architecture. Pack your bags and get ready to go on this incredible journey of a lifetime!
Tour mood
Given the multiple transfers and accommodations, a backpack is necessary, leave those suitcases at home! We also recommend you bring warm clothes for the desert, considering the extreme temperature range between day and night.
Physical effort
The trip won't involve any strenuous physical activity, just some simple walks around the city centres; in the desert however, it can become a bit more challenging wading through the sand!
Is Morocco open for travel?
Yes, you can visit Morocco if you have had at least 2 COVID vaccine doses. For comprehensive requirements check the UK GOV website!
Morocco

9 days

Next departure 01 Jan
The availability of the 'pay a deposit to secure your spot' option changes from tour to tour, and is dependent on the number of days remaining before the tour's departure.
What's included
Minivan with driver from day 2 to day 7

Ride on a dromedary in the desert

"Local Experience": an unforgettable night in a typical tented camp in the desert with a Bedouin dinner

Local guide available for the group from day 2 to day 7

Travel Coordinator services
Everything included in the tour fee outlined here
Read more
---
Frequently asked questions
First stop: Ait Benhaddou
Todra Gorges and a night in the desert!
On the road in the Draa Valley
Morocco's seaside: the beautiful Agadir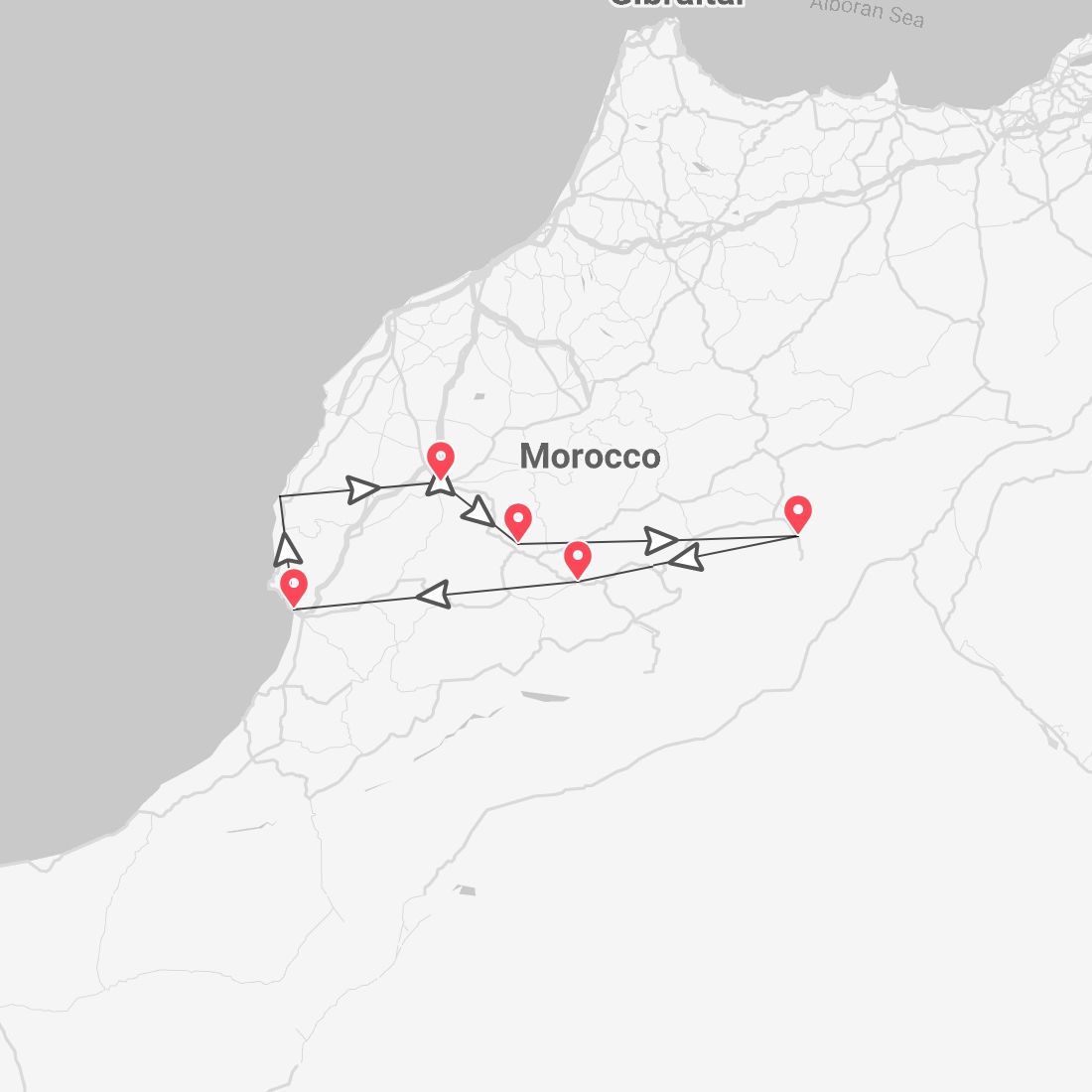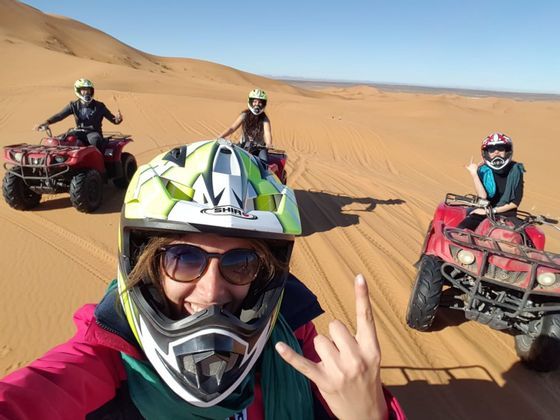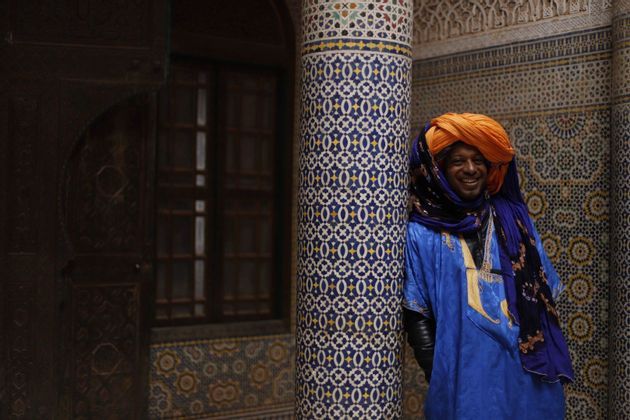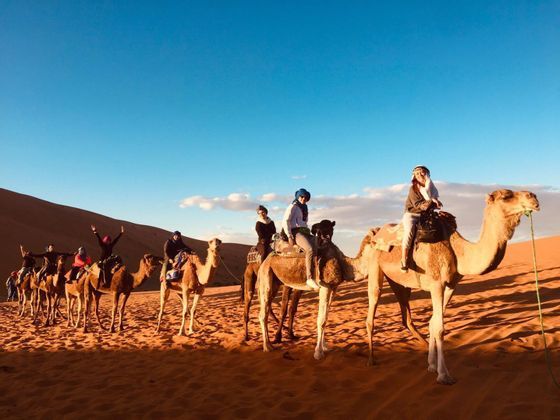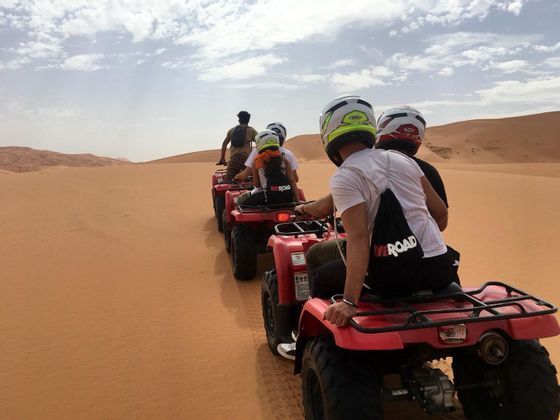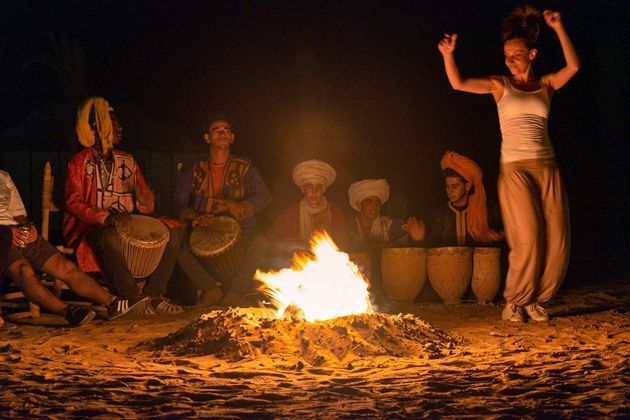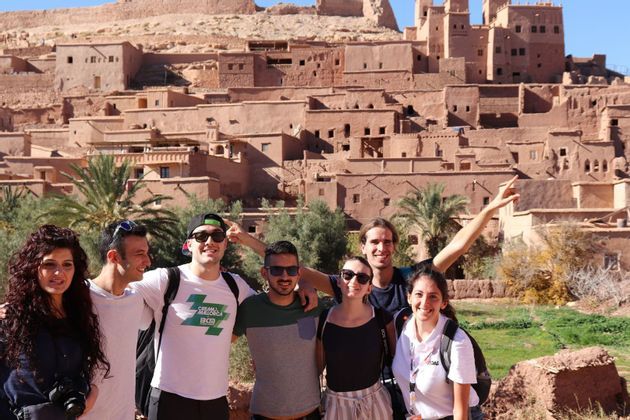 The travel coordinators
Our travel coordinators are chosen because they are people like you. Not only are they the best travel buddy you could hope for, but they're trained professionals guaranteed to show you a travel experience like never before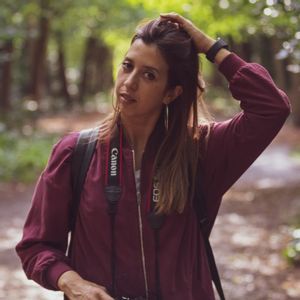 Info to know
Staff

You'll travel with a WeRoad Coordinator, which is more or less the best travel buddy you could wish for.

Visas and Vaccinations

Before booking, please ensure you check what documents, visas, and vaccinations are required to enter the country you are visiting. If you have any questions, please contact us.

Arrival and Departure Times

We always advise trying to get to the meet-up point for the first day of your tour by 5pm so you can make sure you arrive in time for the Welcome Dinner. On the last day of the tour you are free to leave whenever you want!
Available dates
Sun 01 January
Mon 09 January